Wedding Planner Testimonials
We are so proud to have the highest number of positive reviews in our region on theknot.com.
Below are a sampling of our favorites.
The BEST Ever
My title is truly how I feel about Wish Wonder Dream. My husband and I first met with Whitney about two weeks we got engaged. We found Whitney through a blog and absolutely loved the style of that specific wedding. When we met with Whitney, we instantly fell in love with her! I told my husband as we walked out that we were going to go with Wish Wonder Dream for our weeding. Of course, we went with Whitney and the next year and half planning was not only easy, but fun! Whitney has amazing referrals for vendors. This allowed us to build an awesome team for our big day without the stress of going through countless vendors to find the right one. Interestingly, we were able to see Wish Wonder Dream grow and add incredible staff. Towards the end of our wedding planning we worked very closely with Holly and Taylor. At first I was a bit hesitant because I loved Whitney! Not to worry though, not only was Whitney still available along the way, Holly and Taylor were just absolutely the best to work with! They are supportive and have all the answers you need. We left each meeting feeling more excited and prepared for our wedding. Most importantly, our big day completely fulfilled our dreams. Holly truly listened to our vision for the wedding and executed everything beautifully. There were even some things my husband and I forgot to pick up. When I told Holly she came up with an awesome idea and it didn't matter that we forgot to stop by Home Depot. Holly was there right by our sides for anything we needed- she also brought our signature drinks which was much appreciated! Not only were my husband and I impressed with Wish Wonder Dream the day of, our family and friends raved about how awesome everything looked. The bottom line is this: if you are going to spend your money on a coordinator, go with Wish Wonder Dream. You will not only get fantastic people who are knowledgeable and professional, but you will also get someone who is as excited for your wedding as you are. (I already miss our meetings with the Holly, Taylor and Whitney).
Angela & Stephan
---
Everything You Could Ask For and So Much More!
Whitney and her team at Wish Wonder Dream is truly a dream come true. I could not have asked for a more professional team to handle the most magical day of my life! I felt completely at ease and I could really enjoy MY DAY. On the day of my wedding, the photo booth company that I hired unexpectedly did not show up, Rose and Taylor were on the phones immediately trying to find another company! Without asking, they took the initiative to make it right! The timeline that WWD follows is amazing and every vendor was on the same page the entire night. I can honestly look back and not change anything about my wedding. If it weren't for WWD, I know it would not have been the same! You will thank yourself everyday for hiring such a professional and caring team on one of the most important days of a girls life. LOVE Wish Wonder Dream! Here is a link to my amazing day http://www.vimeo.com/m/67157065
Alex & Eli
---
Wish Wonder Dream = Wedding of My Dreams!!
Working with Whitney of Wish Wonder was truly a dream! From our first meeting I felt a connection with her and I could tell that she totally understood my vision and what my expectations were for my wedding. Whitney helped me find many of my vendors from the venue itself, to photographer, florist, and makeup artist. She is extremely accessible and quick to respond to both emails and phone calls. In addition, Whitney is very personal. She would often let me bounce ideas of of her and talk me through tough spots in the planning, and I really felt that she was as invested in our wedding as I was. One of the other things that I loved was that I always felt that my wedding was the only wedding she was planning, even though I'm sure she had weddings every weekend, I always felt like our wedding was a priority to her. Whitney was also very professional and organized. She kept me on a timeline and I was always aware of what the next to-do item was, so I knew that nothing would fall through the cracks. Most importantly, the day of my wedding was flawless. With Whitney and her team, I had nothing to worry about and I was truly able to enjoy the day to it's fullest. Everything turned out better than I had imagined and without Whitney I honestly don't think that would have happened. She really took my ideas and made them come to life. Everything was tied together and it was a complete reflection of our relationship, just like I wanted. This woman truly has a gift for weddings, she is professional, honest, and very personal. I can't imagine going through the wedding planning process without her.
A Breath of Fresh Air
Holly from Wish Wonder Dream did our wedding a month ago and we are so thankful that we had her to make our day flow. I didn't think I was that picky when it came to wedding planners but my husband and I ended up interviewing 7 people before we found Wish Wonder Dream. We weren't doing all the traditional things people do for weddings (no dancing, cake, bridesmaids, etc) and Holly was totally cool with that and didn't make us feel like we were making bad choices like some of the other judge-y wedding planners out there. And the day of the wedding everything flowed so smoothly. Holly's organization, calm and positivity during the day made us feel so good about our choice of Wish Wonder Dream. Thank you Holly!!
Jenna & Adam
---
A Dream Come True
I recently got married this past August, and my wedding dreams would not have come true without the guidance and support from Whitney and Taylor. They were absolutely fabulous. I was really overwhelmed at the beginning of the wedding process, but Whitney guided us through it all. She was always there to answer all of our questions, and she provided us with several referrals that were very helpful. Also, Whitney and Taylor are super sweet and caring. They truly care about their brides. Because of their support, my wedding day was a success. All of my guests complimented my husband and me on how everything was well organized and on time. I did not have to worry about anything, and I was able to enjoy my wedding day. I highly recommend Whitney and Taylor to any bride!
Maria & Robert
---
A Dream Come True!
Wish Wonder Dream did an amazing job coordinating my wedding, it was absolutely perfect! Better than I could have ever dreamed! I couldn't imagine my wedding day without them. As a bride, so much of your time goes into planning, prepping, and let's be real, stressing, that your day goes perfectly – and it would be a shame if it didn't! By hiring WWD, I could ensure that my day wouldn't fall short of absolutely incredible. On the day of my wedding, everything went as planned and fell perfectly into place. I had so much fun and loved every minute of my wedding and I know that wouldn't of been possible if it weren't for WWD's team of girls working behind the scenes and making sure everything ran smoothly. You spend so much time dreaming of your big day, let Wish Wonder Dream make it a reality 🙂
Sonnie & William
---
Amazing to work with!
Choosing to work with WWD was hands down amazing! Stacey sat with me for 3 hours in our first meeting and walked me through each detail of our wedding. She was thorough, patient, answered all of my crazy questions and so pleasant to be around. The last month in wedding planning can be CRAZY and I am so glad that I had the girls at WWD to lean on. They helped me research final details and even settle some issues with a caterer that wasn't always easy to work with. The day of our rehearsal I dropped of boxes and boxes and boxes of decor to Stacey… she took all of it with a smile and on top of that, she ensured me it would all be taken care of. Needless to say, our wedding day arrived and WWD had set up everything PERFECTLY! All the little details that we sat and talked about and emailed back and forth were so beautifully executed. I could not be happier to have Stacey and WWD be part of our wedding. If you're on the fence about getting a wedding planner – DO IT and do it with Wish Wonder Dream… you will not be disappointed.
Brittany & Joey
---
Like A Boss
Wish Wonder Dream coordinated our wedding like a boss. We purchased the month-of Dream package and Stacey and her team at the Pasadena location were a pleasure with which to work; she was incredibly patient, listened to our ideas, offered very useful suggestions, and was an all-around calming presence which alleviated a lot of my own self-induced, crazy-bride stress. On the day of the wedding she and her team hit the ground running, decorating the venue with all my boxes of DIY odds-and-ends and created a gorgeous end product. All the while, I sat getting prepped for the day. She created such a seamless operation that we even ran out of water and ice and it was taken care of without my knowing until the day after the wedding. We even had someone pass out (we like to party) and that was handled with great care and ease and the wedding continued uninterrupted. Wish Wonder Dream's incredible level of professionalism, attention-to-detail and effectiveness made our wedding gorgeous and perfect. I'm a naturally detail-oriented, micro-managing, if-you-want-it-done-right-you've-got-to-do-it-yourself person (feel free to weep for my husband) and was skeptical they could prevent me from getting my hands dirty, but they did and it was wonderful only having to worry about one thing on my wedding day – don't fall walking down the aisle.
---
Top-Notch Wedding Coordinator!
I used Taylor Tronson at WWD to coordinate my wedding and it was one of the best wedding decisions I made. She truly did an amazing job coordinating my wedding with all the different cultural elements (i.e. Persian ceremony, Afghan food, Asian wedding favors/cake), diverse crowd and music, and moving parts. She made everything look easy and made all the pieces of the wedding come together seamlessly. Leading up to the wedding, Taylor followed up with me an almost-daily basis as we worked together to cross off all the last-minute wedding to-do's that can so easily be forgotten. Taylor is sweet as pie and I enjoyed working with her as she helped bring my wedding vision to life in a fun way! Taylor did an amazing job at the wedding rehearsal and was able to coordinate the ceremony and reception with 9 groomsmen many of whom were from out-of-state and 7 bridesmaids which is no easy feat. One of my bridesmaids was so impressed with Taylor that's she using her for her wedding (Yay!). The wedding coordination was no less amazing. My now husband, parents and guests were really impressed with Taylor and her team and noticed her attention to detail and organization, which are key traits that make her an amazing wedding coordinator. The constant communication between Taylor and her team around the venue via walkie-talkies was incredible. Brides usually stress and notice the small glitches that no one else does but even I, as the bride, felt totally stress-free at the wedding and was able to enjoy it fully. Taylor's ability to stay calm under pressure, her leadership, sweet personality, listening skills, and ability to adapt to changing situations and make needed adjustments is awesome!! I cannot say enough great things about her. Her services are really top-notch and I recommend her for any bride looking for a wedding coordinator. With Taylor, you'll be in great hands for your wedding!!
Farah & Bashir
---
A perfect Sonnie Daye wedding
I'm a business guy. I know the importance of two things in achieving objectives. One is to have a good plan. The other is to have the right people in place to pull off the plan. I can't thank you enough for making things happen the way Sonnie wanted them to. You folks were just terrific! You made it happen so that the next day Sonnie was talking about her "amazing dream wedding." Very well done!! Best regards.
Cliff (father of the bride)
---
Wishing Wondering and Dreaming to Reality!
When I got engaged I dreamed of having a big beautiful wedding but I knew I couldn't plan it alone. I decided to look for a coordinator and after a few dead end interviews I noticed that a company named Wish Wonder Dream had a lot of awards. So my husband and I met with Whitney Wing Drake. She came to a location that was convenient for us and worked around both of our schedules. She made us instantly comfortable with just her warm smile. She was very professional and didn't force us into feeling like we needed to book her that same day without thoroughly reading all of the packages. We talked about her and the company and what we wanted to see on our wedding day. As soon as we got in the car I told Howard she's the perfect person to help us. So because I like to be hands on we decided on The Dream Package but when I seen how much work it takes to pull a wedding off we upgraded to The Wonder Package. Whitney was very hands on, and knowledgeable when it came to coordinating a wedding. She was quick to respond to my e-mails and phone calls. She never made us feel like a client, matter of fact it felt like she was our friend who understood everything we were trying to accomplish. I also loved that when I asked her her opinion on a detail she gave me her honest opinion to ensure everything came out perfect. I didn't want a coordinator that agreed with everything I said just because we were paying for a service. Whitney came with us with no hesitation to tour the venue even though it was a little bit of a destination, went over our contracts, interviewed vendors, and went cake tasting with us. Then unexpectedly 3 months before the wedding I found out I was expecting and extremely sick. Whitney and her staff made sure no ball was dropped. Whitney's assistant Taylor was heaven sent as well. They both handled tasks that I wasn't able to get out of bed and do. I was so nervous but they both made Howard and I comfortable reminding us that this was going to be the wedding of our dreams. So needless to say the wedding was absolutely gorgeous and perfect thanks to the Wish Wonder Dream staff. Taylor was there coordinating with her heels on and didn't miss a beat. Taylor understood what we needed and if there was a problem I didn't know about it everything was handled. My family and friends enjoyed the entire weekend and asked us can we do it all over again and I know it was due to an excellent coordinating job. I know my wedding wouldn't have came to life without them which is why I call Whitney the "Queen of Weddings". The package and service we received was worth every cent. Whitney and Taylor exceeded our expectations. They weren't just coordinators they were angels. We were truly blessed to find Whitney and Taylor and I would refer them to any couple. I can't say thank you enough to the company Wish Wonder Dream for making my wedding a reality! Taylor and Whitney are amazing!
Tisha & Howard
---
Awesome Coordinator!
Whitney and her team truly helped my now-husband and I plan the wedding of our dreams. She provided us with awesome referrals to vendors (we were thrilled with everyone we hired as a result of her referrals); she was always available via email or telephone when my husband and I had questions or wanted advice on something (including proofreading invitations or asking how much dessert she thought we should order for the dessert table); she was very accommodating of our schedules for planning meetings and walk-throughs of the venue (my husband and I live out of town and so working with someone who would be accommodating and responsive was key – Whitney was both); she was proactive in reaching out to my husband and I to ensure that we stayed on track with planning; and her team made it so that the rehearsal and the wedding day flowed seamlessly (I had several guests comment that they were impressed with how well the wedding day flowed). My vendors also loved her because she sent out an extensive timeline in advance of the wedding so everyone was on the same page about when they had to be where. Most importantly of all, she and her team made the wedding day stress free so my husband and I could relax and enjoy the day. They handled any and every problem that came up (like corralling guests who arrived early to prevent them from seeing me in my dress before the ceremony) and ensured that the ceremony and reception were set up exactly how we wanted them to be. I would recommend Whitney and her team to any bride, whether they need someone who will be more hands on in planning throughout the whole process, or whether they just need a day-of coordinator. I expect it would be hard to find a wedding coordination team that was more professional, enthusiastic and knowledgeable than Wish Wonder Dream.
Carolyn & Robert
---
Wedding Coordination with Wish Wonder Dream
We used Whitney Drake and her Wish Wonder Dream team's "Month-Of" services for our November wedding in Pasadena, CA. When my husband and I learned that our venue required that we hire a month-of coordinator, we were very nervous as this was not something we had included in our initial budget. After interviewing several coordinators, Whitney was our top choice. She's enthusiastic, fun, professional, organized and really tried to get to know us a couple and understand our vision for the big day. Whitney's pricing is beyond reasonable for the service her team provides. Whitney was an invaluable resource in the weeks leading up to the wedding, and the thorough timeline she helped outline for us really kept everyone on track the day of. Her assistant, Stacey, ran our rehearsal and was absolutely wonderful! Our wedding party was so impressed with how she took charge of our unruly group and got us all organized. Stacey, Whitney and the rest of the WWD team were on time (which is big for me!) and ensured that everything ran smoothly on the day of. I was actually able to relax and enjoy the day knowing that they were on top of everything. When we entered the reception ballroom, their work took our breath away! The room was exactly as we had imagined it would be. The day could not have gone better thanks to their hard work and support!! I would highly recommend Wish Wonder Dream's services to anyone. You won't regret it! Thank you Whitney, Stacey, and WWD for making our day perfect!
Lindsay & Robert
---
Wish Wonder Dream is Amazing
Wish Wonder Dream just helped my daughter & wife plan a Pasadena area wedding, from the east coast!! We did not know local vendors, but WWD kept us on budget and on track while helping our daughter have the wedding she dreamed of. Multiple Skype video chats, asking all the right questions to get decisions made on time, offering options, bringing up thoughts or issues we had not even thought of. Customizing services to what we needed, being at the wedding to supervise everything. Professional, friendly, thoughtful, sanity preserving. If only WWD had a North Carolina presence for future wedding for our younger daughter we she gets married down the road. We could not recommend Wish Wonder Dream more highly.
Doug (father of the bride)
---
Dream Wedding!!
Even though we were having a small intimate wedding, we decided to hire a "day-of" coordinator to help us pull it all together. From the moment we met Rose from Wish Wonder Dream we knew we would be in the right hands. She is very professional and amazing to work with. She totally understood the vision we were going for and nailed it! She made our wedding even more beautiful than we had imagined. We feel she went above and beyond without even blinking an eye. We didn't have to worry about a thing on our day, which is the very reason we hired a coordinator. Whether your wedding is big or small, do yourself a favor and hire WISH WONDER DREAM!!
Erin and Jason
---
From Start to Finish, and Beyond
We never regretted our decision to go with WWD for our wedding planning. They are great at LISTENING, which resulted a wedding that was better than what we could have imagined. It started with finding a venue, the very first location we visited was perfect and booked. All along the way, WWD provided us with all the information we needed to confidently go about making decisions. When it came time for the big day, we were not stressing out on tying up loose ends, we were ready to enjoy the day with our friends and family. All thanks to the great team at WWD. I would recommend WWD to any of my friends and family.
---
Excellent Team!
Whitney and her team are fabulous! Planning our wedding has been a complete breeze with the expertise and professionalism of Whitney and her team. Whitney has a very warm personality which has made planning our wedding stress free. She's absolutely wonderful!
Francine and Danny
---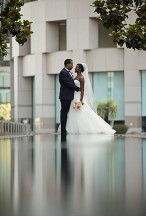 From Wishing to Wondering to a Dream Come True 🙂
My husband and I are so grateful to Whitney for her enthusiasm and professionalism in helping us plan our wedding reception. From the beginning, Whitney was overflowing with energy and ideas and really assisted me in identifying the details that I would have otherwise overlooked. This was particularly helpful in creating our day-of timeline. In fact, the timeline was so detailed and thorough that all parties involved (MCs, parents, etc.) felt prepared and ready for the big day. As many would say, the actual reception day was a whirlwind of fun and craziness. With Whitney's assistance, the day went as smoothly and joyously as we would have ever imagined. Whitney seamlessly set up all the decor and coordinated with the venue and vendor staff. In turn, my husband and I were able to focus on enjoying our guests and the activities. It was a wonderful and blessed affair, and we couldn't have done it without Whitney!
Vanessa & Godwin
---
The Ultimate Dream Team!!!
Where do I even begin to describe how wonderful Whitney and her team are! From our initial phone call to the actual wedding day, it was so easy, fun and stress free working with Whitney. She has a genuine interest in getting to know her couples to ensure that she understands what the couple envisions for their special day! Some may think that the wedding planning process can get stressful and overwhelming, but with Whitney's constant attention to detail and timing, I was never worried about everything getting done – I knew she was keeping us on track! Her vendors and recommendations were all INCREDIBLE and tailored to exactly what we wanted! Whitney puts A LOT of time and thought into her vendor recommendations, which just confirms how much she cares and values each and everyone of her couples! And I can not say enough great things about everything she did on the actual wedding day! Having had worked with Whitney for a year on this one special day, I was 100% confident that she understood my exact vision and would make it come to life, perfectly…And boy, did she!!! Everything was absolutely perfect! There truly was not one thing about that day that I would change, and I believe I have Whitney and her team to thank for that! I am SO, SO, SO grateful for finding Whitney – Having her help us through the wedding planning process allowed me, my husband and parents to TRULY enjoy the year of planning and our wonderful wedding day!
Kristen and Kevin
---
Wish Wonder Dream is the best!
I was an extremely organized and detailed bride, but I honestly don't know how I would have made it through my wedding day without Whitney and her team! Whitney is truly amazing! She's responsive, timely and very easy to work with. Most brides are a little apprehensive about getting a wedding planner because of the cost and they feel like they can do it all by themselves, but hiring a professional truly makes a difference. In addition to being just an all around awesome person, Whitney has a range of services and prices to choose from so it made my decision to go with her very easy! I cant thank her enough for how smooth and stress free my wedding day was…Whitney & Team you girls are awesome!
Mary & Brandon
---
Outstanding
Wish Wonder Dream was possibly the best decision we made with our budget. My fiance wasn't sure it would be worth it to hire a coordinator, but the day after the wedding, he said, "Can you imagine what that would have been like without her?" I shuddered even thinking about it. Whitney was kind, prompt, and responsive. She had great taste. She was unfailingly patient with me and tough with the vendors when she needed to be. Even my guests commented on how great she was, and my matron of honor wanted a picture with her! Don't even think twice about hiring Whitney for your wedding – she was amazing in every way.
Michelle & Joey
---
Wonderful!!
We are so glad we used Whitney as our our day of wedding coordinator. She was recommended by a friend who had used her for their wedding as well. From our first Skype meeting to the day of the wedding, she was very kind, patient, professional, organized, helpful, responsive, and knowledgeable. Whitney was very flexible to meet our schedule and demands. She really made us feel like we were her first priority. We were actually able to enjoy our wedding and not have to stress about the little details. Whitney was on top of the schedule and made sure everything, cake, decorations, photos, and wedding party etc were all in place. Whitney really went out of her way to make sure all the guests were having fun. Whitney and Stacey even helped lead a few dances during our wedding which the guests had alot of fun. If you need a wedding coordinator, I would recommend giving Whitney a call!
Tommy & Anita
---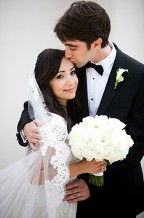 Day-of Coordinator is Needed!
When the Event Coordinator of the Roosevelt Hotel, the venue for my daughter's wedding, told us that they require a "day-of" wedding coordinator, we questioned the need for this. After all, my daughter and I were very hands-on, and I had a great deal of experience with event planning. However, since following the venue rules seemed like a good idea at the time, we reluctantly proceeded to search for day-of wedding coordinators. One phone call to Whitney at Wish Wonder Dream convinced me that I did not have to look any further. She was warm, enthusiastic, and very knowledgeable! When we met with her, she had so many ideas, and I felt that she really understood what we were trying to do with my daughter's vintage glam theme. We hired Whitney as our "day-of", which is really a "month-of" coordinator. She was a pleasure to deal with both before the wedding and the day of the wedding. She and her two assistants made sure all the details were taken care of. While I am not sure that I was very calm, I can say that Whitney and her staff were calm, professional, and thorough in carrying out everything we had discussed beforehand. Whitney actually became like part of the family that day, and I don't think we could have done it without her and her staff. The moral of this story is: a) you do need a "day-of" coordinator and b) it should be Whitney of Wish Wonder Dream!
Lynn (Mother of the Bride)
---
AMAZING COORDINATOR!
I can not express how amazing Whitney is! We met her a year and a half ago. From the moment we met her, she was personable, thoughtful, professional, and knowledgeable. I really appreciated her taking the time to get to know my fiance (now husband) and I and what we wanted on our special day. She also made sure to take note of every detail from colors to center pieces. Throughout the entire planning process, she was prompt with all her correspondences and meetings. She gave wonderful ideas and advice. She also is a great problem solver. Our rehearsal went very well. She knew all the right things to say and gave very helpful tips and pointers to ensure a great ceremony/reception. My wedding party and I felt very prepared and confident about the ceremony at the end of our rehearsal. On the day of the wedding, everything flowed perfectly and she made our vision come true. She always made sure that my fiance and i had whatever we needed from water to just making sure we were okay. She was detail oriented in every way. I enjoyed my wedding from beginning to end. I had no worries, because I was insured that Whitney was going to do an amazing job. She did an fantastic job! I can't imagine my special day without her 🙂 She's a fabulous coordinator and now, friend 🙂
Krystle and Fan
---
THE BEST!!!
WOW!!! THE BEST!!! Whitney and her amazing staff are simply the BEST!! Words cannot even begin to explain how great she and her team are… My fiancé and I were paying for the entire wedding ourselves and on a tight budget. I was very hesitant about spending money on a wedding planner but a friend of mine recommended Wish Wonder Dream and they offered a lot of great packages and prices so after some discussion with my fiancé and knowing how stressful it would be the month of and day of, we decided to hire Wish Wonder Dream and it was the BEST decision we made (well besides marrying the love of my life ;)) – honestly, it would have been worth a million dollars when I look back onto how amazing everything was simply because of them!! They took care of everything and went above and beyond helping out in every way! I cannot thank them enough for all of their help!! True professional and just a great human being!! THANK YOU! THANK YOU!!
Shannon & Josh
---
Definitely the Dream Team!
I hired Whitney and Wish Wonder Dream as my coordinator for my wedding which was on July 14, 2012. Whitney and her team are definitely the Dream Team! As soon as I met with Whitney I hired her right away. I felt so comfortable with her. I just loved her energy and bubbly personality. I chose "The Dream" package because I was a proactive bride and had some ideas already, however Whitney was so helpful. She was always so responsive to my emails and offered great advice and always guided me in the right direction. She was so detailed oriented and made sure all my vendors were on the same page on the day of my wedding. Everything turned out so perfect. It was exactly the way I wanted it and everybody just loved our wedding. Her team is absolutely the best. Her assistant was right there to take care of my every need, from reapplying my lipstick to helping me in the bathroom (lol). Everything was amazing and Whitney and Wish Wonder Dream made that possible!
Candace & Rick
---
A Wedding in Six Weeks
I could not have planned such a personal and beautiful wedding in six weeks for my son and his bride without Whitney and Alex from Dream, Wonder, Wish. The bride is from Rome, Italy so her mother was not able to arrive in time to help. As the mother of the groom and with their wish to have the wedding and reception at our home, the arrangements became my responsibility. Whitney and Alex were on top of every detail with lots of creative ideas to fit all budgets. The short planning time did not throw them off in the least. I mostly appreciate their willingness to step aside and honor the wishes of the bride and groom when their choice of vendor was not on the original list. They really made the wedding about my son and his bride. They saved me countless hours of running around and took care of all the vendors on the day of the wedding. I am so very happy to recommend Wish Wonder Dream to anyone planning a wedding.
Penelope (Mother of the Groom)
---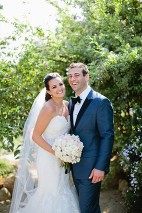 Over the Top!
Whitney and her team were so amazing! They went above and beyond anything I could have ever imagined. They are all so talented and really brought my ideas to life. I really could not have done it without them. There were a few hiccups with my venue and Whitney came to the rescue! I can not thank them enough. If you are looking for a wedding planner Wish Wonder Dream is the way to go.
Ashley & Memphis
---
The BEST!
Whitney is THE ONE to get for helping you plan your event! We recently got married March of 2012 and I would have to say that she was the best decision I made in this wedding planning process. From our first meeting to the day of, she was very responsive, professional, punctual, knowledgeable, anything you need/want in a wedding coordinator – she was it! Whitney and team made the day so stress-free and I was truly able to enjoy our wedding because I knew I had her on my side. She got all the little details down to the T! She was able to take the vision I had and lay it all out there. It was everything I wanted and MORE! I can't say enough good things about Whitney and Wish Wonder Dream. Wish I could do it all over again because she just made it way too easy for us! Most brides are not able to say that, but because of Whitney, I can! 🙂 Xoxo
Elma & Tetsuya
---
My Dream Wedding Was Made a Reality
Choosing Wish Wonder Dream was the best thing I'd ever done to ensure that I'd have the wedding I'd always dreamed of. Whitney was very professional, creative, and understanding of what I wanted to make my dream a reality. She listened to and respected my ideas, was extremely organized and on time, and was very attentive to my concerns and questions. She responded to my emails right away and was always clear with her responses.I also like that she made a strong effort to accomodate me and my busy work schedule when I needed her to attend vendor appointments with me. I feel that she was truly making an effort throughout the entire planning process to make sure that everything was taken care of on time. She even reminded me of things that I needed to take care of myself ahead of time. I really appreciated that. Whitney also referred me to many great vendors she had worked with in the past and made sure they were exactly what I was looking for and fit my style and budget. I'm so fortunate that she was available to work with me on the day of my wedding. Whitney took care of everything and made the day very relaxing. She really went above and beyond to make sure things were exactly the way I wanted them. I was no Bridezilla and I owe it to her because everything was PERFECT the day of! Oh, and did I mentioned that we planned my wedding in 3 short months?? I know for a fact that I couldn't have done it without her! Thank you Wish Wonder Dream!
Rubi & David
---
Whitney is the Best!
I planned my Ventura County wedding from Arizona and she was so wonderful at helping me keep everything straight. Her referrals were all so professional and in the end, we put together the wedding that I had always envisioned. Whitney was always my advocate, whether negotiating with vendors bor helping me stay relaxed on the day of my wedding. I can't recommend Wish Wonder Dream enough!
Natalia & Philip